 
Laminox Idro Hot Spot 13
External Pellet Stove
PELLET - 14.8 kW - 1.6-3.0 Kg / h
Outdoors - Natural Draft - No Electricity
Made in Italy
Laminox Idro Hot Spot 13 - Outdoor Pellet Stove
Laminox Idro Hot Spot 13 is an outdoor pellet stove with natural draft . Pellet stove with a refined design , suitable for both domestic environments and for heating restaurants and other places open to the public .
Laminox Idro Hot Spot 13 is designed to be used only outdoors , without the use of electricity . Pellet operation with good quality wood .
Excellent performance , perfect operating quality and precious materials : Laminox Idro Hot Spot 13 is a Made in Italy product designed to last over time .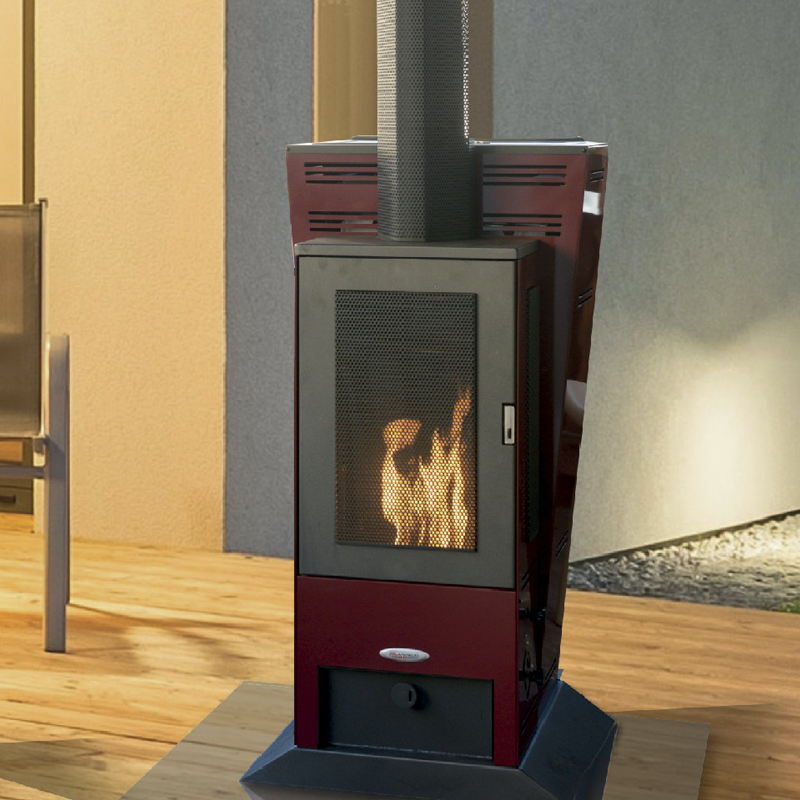 Functional specifications
Thermal diffuser Ø 900 mm
Laminox Idro Hot Spot 13 is coated in steel , with flame protection grille and thermal diffuser of Ø 900 mm .
3 colors
To taste, Laminox Idro Hot Spot 13 is available in 3 different colors: bordeaux red , white and anthracite . Only in white color , this pellet stove is equipped with a smoke extension for the veranda .
Technical specifications
Pellet stove, Laminox Idro Hot Spot 13 has dimensions 54 x 52 x 211 cm , for a weight of 90 kg . The overall thermal power of this machine is 14.8 kW , while the maximum radiated thermal power is 13 kW , with an average efficiency of 76.9% .
The hourly consumption of pellets is around 1.6 - 3.0 kg / h , with a pellet tank capacity of 12 kg .
Completely Made in Italy.
Features
Elegant and functional design
Only for exteriors
Natural draft
No electricity needed
Pellet
Bordeaux Red / White / Anthracite color
Made in Italy
| | |
| --- | --- |
| Fuel | Pellets |
| Pellet consumption | 1.6-3.0 Kg / h |
| Global Power | 14.8 kW |
| Nominal power | 5.9-13 kW |
| Yield | 76.9% |
| Pellet tank capacity | 12 Kg |
| Dimensions | 55 x 52 x 210 cm |
| Weight | 90 Kg |
| | |
| --- | --- |
| Fuel | Pellets |
| Pellet consumption | 1.6-3.0 Kg / h |
| Global Power | 14.8 kW |
| Nominal power | 5.9-13 kW |
| Yield | 76.9% |
| Pellet tank capacity | 12 Kg |
| Dimensions | 55 x 52 x 210 cm |
| Weight | 90 Kg |