 
Telwin Doctor Charge 50
Multifunction Battery Charger cod. 807613
€360.00
€295.08 tax excl.
| | | |
| --- | --- | --- |
| or in 3 rates from 120.00 € with | | |
| or in 3 rates from 120.00 € with | | |
library_add more options
MPN:
807613
230V - 600W
6V/12V/24V - 40/40/20 Ah batteries
Electronic Multifunction
Warranty 2 years
15 days to return
You can choose the Secure Payment method you prefer
Telwin Doctor Charge 50 - Multifunction Battery Charger cod.
807613
Multifunction electronic charger called precisely "BATTERY MANAGER" , for the complete maintenance of batteries WET, GEL, AGM, MF, PbCa, EFB and Li at 6/12/24V and for support activities in interventions on vehicles carried out in workshops, body shops and dealerships.
Telwin Doctor Charge performs 5 functions
Automatic CHARGE AND MAINTENANCE of the batteries with PULSE TRONIC technology even in difficult environmental conditions (low temperatures);

 



battery tests such as voltage at the terminals, starting capacity (CCA) and verification of vehicle alternator operation;

 



recovery of sulphated or deeply discharged batteries and restoration of optimal functionality with periodic regeneration;

 



stable power source for battery changes (to safeguard the on-board electronics), for diagnostic activities (operation checks carried out on the vehicle), to keep the batteries of the demonstration vehicles displayed in the showrooms healthy;

 



vehicle starting aid.

 
Watch the video
Characteristics
Electronic control of the PULSE TRONIC charging process
POWER STREAM technology

Based on SMPS (Switch Mode Power Supply) technology

In case of black-out or repetitive use , Doctor Charge 50 keeps the last settings in memory.

Multiple protections present

Implement PFC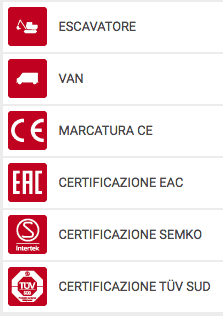 Power Stream
The innovative technology POWER STREAM Made in Telwin guarantees superior performance, up to 50% more than traditional chargers . 
Power Stream Technology is the result of a particular development of the SMPS (Switch Mode Power Supply) inverter technology applied by Telwin to the Automotive world, and more precisely, applied to the charging and maintenance of vehicle batteries such as motorcycles, cars, vans, trucks, buses, construction equipment, boats, motorboats, etc.
PowerStream, exploiting the peculiarities of the SMPS inverter solution , leads to a significant reduction in the dimensions and therefore in the overall dimensions of these devices, making their transportability and placement easier; hand in hand, the absence of a "traditional" type transformer also leads to a reduction in weight.
In addition, Telwin PowerStream technology brings:
more efficient transfer of energy to the battery than traditional chargers from the mains to the batteries
significant decrease in energy loss due to heat dissipation of components due to their overheating
significant reduction in energy costs which can be seen when the power consumption of traditional devices is compared, considerably higher, compared to the lower consumption of devices with PowerStream technology, with the same power supplied to the load
faster charge and longer battery life determined by the large capacity of the electronics to monitor, and if necessary instantly and automatically correct, the correct operation of the energy transfer process to the batteries, safeguarding their functionality at all times
Pulsetronic
PULSE TRONIC technology ensures optimal battery charging through 8 stages. Charge and maintenance programs in Pulse Tronic dedicated to the technology of the selected battery which through a punctual diagnosis instant by instant of the battery conditions together with specific interventions aimed at restoring its best operation . PulseTronic technology, through intelligent monitoring and using particular waveforms (impulses) , manages to maintain the optimal charge without generating overheating or degrading changes to the chemical structure of the battery, even for prolonged periods.
Telwin Doctor Charge 50 Pulse Tronic charging phases

CHECK control of the battery conditions and verification of the correctness of the voltage set on the display
DESULFATION detection and recovery of sulphated batteries; the pulses remove the sulphates from the lead plates restoring the initial capacity
ANALYSE battery status analysis to check whether the battery is defective or not
MAIN CHARGE recharges with maximum current up to 80% of battery capacity
FINE CHARGE recharges with decreasing current up to 100% of the battery capacity
VERIFY test cycle to check if the battery holds its charge
FLOAT charge maintenance at constant voltage
PULSE Restoration of optimal pulse charge
Which Batteries Recharge at 6/12 Volt
WET
GEL
AGM extension
MF extension
PbCa
efb extension
There
Standard equipment
Cable with terminals for connection to the battery
Cable with eyelets
Manual in Italian
Technical data
| | |
| --- | --- |
| code | 807598 |
| Power Supply | 230V |
| Power | 600W |
| Battery Nominal Voltage | 6 / 12 / 24V |
| Average Charge Current | 45 / 45 / 23Ah |
| Effective Charge Current | 45 / 45 / 20Ah |
| Office Positions | 7 |
| Battery Type Rechargeable | WET, GEL, AGM, MF, PbCa, EFB, Li |
| Capacity of the Rechargeable Battery | 10÷600 Ah |
| Dimensions | 33x10x16cm |
| Weight | 3.7kg |
Technical data
| | |
| --- | --- |
| code | 807598 |
| Power Supply | 230V |
| Power | 600W |
| Battery Nominal Voltage | 6 / 12 / 24V |
| Average Charge Current | 45 / 45 / 23Ah |
| Effective Charge Current | 45 / 45 / 20Ah |
| Office Positions | 7 |
| Battery Type Rechargeable | WET, GEL, AGM, MF, PbCa, EFB, Li |
| Capacity of the Rechargeable Battery | 10÷600 Ah |
| Dimensions | 33x10x16cm |
| Weight | 3.7kg |
Reviews about this product
ok everything perfect (Translated review)

I am satisfied with "INDORS" and for the purchase made.! Thank you for the opportunity . Chiara Piacente. (Translated review)
Our Reputation
4.9
from 17923 reviews
check by yourself
4.8
from 841 reviews
check by yourself
4.5
from 108 reviews
check by yourself