TELWIN T-CHARGE 12 EVO Electronic Battery Charger
cod. 807578
Description Telwin T-Charge 12 EVO
Battery charger, charge maintainer and electronic multifunction tester for WET, GEL, AGM, MF, PbCa, EFB, Li at 6 / 12V batteries with lcd screen .
Pulse Tronic charge and maintenance programs dedicated to the selected battery technology that through an instant diagnosis of the battery conditions together with specific interventions aimed at restoring the best operation . PulseTronic technology, through intelligent monitoring and using special waveforms (pulses) , is able to maintain optimal charge without generating overheating or degrading changes in the chemical structure of the battery, even for prolonged periods.
The activation of the RECOVERY function allows the recovery of the sulphated batteries.
Test the alternator and vehicle battery .
It is a continuous and reliable power source during battery changes .
Simplified use and immediate display of the parameters thanks to the LCD screen.
Main features
Automatic charge and maintenance in Pulse Tronic based on the selected battery technology;
COLD function for charging and maintaining the batteries at low temperatures ;
RECOVERY function for the recovery of sulphated batteries ;
Battery, starting and alternator TEST function;
SUPPLY function for stable power supply during battery changes ;
LCD screen ;
Protections against overload, short circuit and polarity inversion .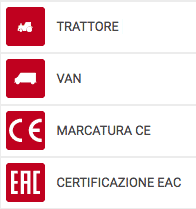 The charging phases of Telwin T-Charge 12 Evo
CHECK checking the battery conditions and checking the correctness of the voltage set on the display
DESULFATION detection and recovery of sulphated batteries; the pulses allow to remove the sulphates from the lead plates restoring the initial capacity
ANALYSE analysis of the battery status to check if the battery is faulty or not
MAIN CHARGE recharges with maximum current until it reaches 80% of the battery capacity
FINE CHARGE recharges with decreasing current up to 100% of the battery capacity
VERIFY verification cycle to check if the battery holds charge
FLOAT maintenance of charge at constant voltage
PULSE recovery of the optimal pulse charge
Which Batteries Charging at 6/12 Volt
WET
GEL
AGM
MF
PbCa
EFB
There
Standard Equipment
Cable with terminals for connection to the battery
Cable with eyelets
Manual in Italian